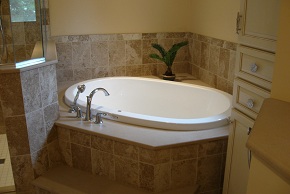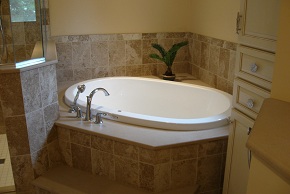 Considering having your bathroom remodeled and looking for a few bathroom ideas? Whether you are looking for an entirely new contemporary bathroom or just thinking of turning your tub and shower into a shower enclosure, Northtowns Remodeling can do it all!
For bathroom remodeling in Buffalo, we are the areas #1 leading bathroom remodeling specialists! From shower stalls to full updates, giving your bathroom a new look can be easy with our affordable pricing and financing offers. Give our office a call today or send us an email to set up an appointment to have one of our representatives come out and show you all the different options you have. Let Northtowns Remodeling become YOUR bath designers!...More



Whatever your style is and wherever your path has taken you, Northtowns Remodeling is here to help. Our experience and thoughtful design applications will help you identify your needs and personal style. Our range of products and talent are here to help realize your vision.
Contact us and we will help you break down the remodeling project step by step, ensuring that you get the opportunity to have the kitchen of your dreams...More



Your home is often your biggest investment, and you deserve to live in it for as long as you want to. Don't let unnecessary obstacles and unimaginative thinking get in your way. As an experienced builder specializing in universal design, we can help you make your home safe and allow a style that makes you happy.
Demand for accessible homes is increasing, your accessible investment will provide you with comfortable, safe and convenient living!...More
---