KeyBank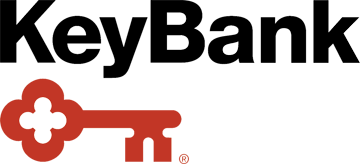 Go - to their website key.com/equityline

Call - Rudy DeMarco at (716)515-6145

Visit - the Kenmore KeyBank Branch @ 2858 Delaware Ave. Kenmore, NY

View - KeyBank Equity Options PDF Download (PDF Information Below)
Having flexible options – and more of them – can help you stay on course to reach your financial goals.
This is especially true when it comes to home equity loans and lines of credit. You may want to consolidate debt, make home improvements, or take a family vacation.
The Key Equity Options account.
Key Equity Options (KEO) is a smart combination of two financial solutions. A KEO account(1) lets you use the home equity you've earned to open a line of credit, plus up to three fixed-rate options(2), all in one. That means you can pay off big-ticket purchases at an affordable fixed rate.
The advantages of a fixed-rate option (FRO).
A KEO account lets you fix portions of your line of credit to a specific rate and term. Plus, you can:
Maintain three fixed-rate options at any given time
Determine the amount of the "option", the length of the repayment term, and the repayment method (statement billing or automatic withdrawal from your checking or savings account)
Set up a new fixed-rate option conveniently by phone
How does a Key Equity Options Line of Credit Work?
A KEO Line of Credit gives you access to just the right amount of money whenever the need arises by:
Writing a convenience check
Using the Key Equity Gold MasterCard®(3) to get cash at any ATM or to make purchases up to your available line of credit limit
Transferring funds online to your checking or savings account
Calling 800-KEY2YOU®
Visiting any KeyBank branch
What are my interest rate options?
Variable Rates
A number of interest rate and annual fee plan options to suit your needs, and based on the Wall Street Journal "Prime Rate" Index
Fixed Rates
Priced, in part, using the Fannie Mae 30/30 (FNMA30) index, and locked for the term of the "option" – up to 15 years – to help make your monthly payments easier to manage
One Application Covers You
With just one credit commitment, you can access your available line of credit without completing new applications each time. While a typical home equity loan lets you borrow just once, a KEO account features reusable credit – the amount you repay is immediately available to borrow over and over again throughout the draw period.
Source:

KeyBank Equity Options PDF